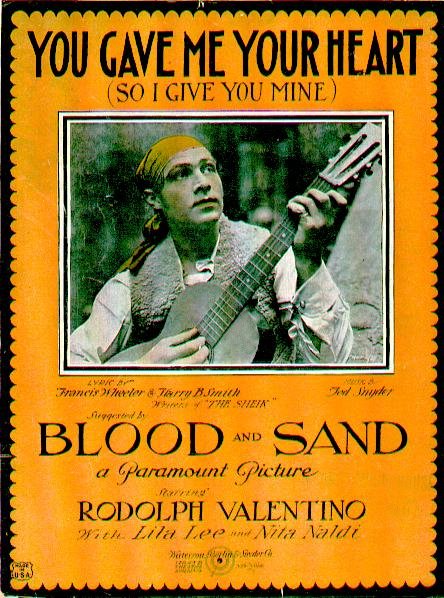 verse 1:
Night, the moon is beaming bright,
And in the silver light comes a toreador, to his sweet senorita.
Sings a Spanish serenade,
And soon the dark-eyed maid of his love answers him from her window above.
chorus:
Love, I'm waiting here in the moonlight
Love, you're ever near in the moonlight
You are like a star that shines above me,
Smile and say that you will always love me.
I give you a message to tell you,
That my love will ever be thine,
On the day we met you gave me your heart,
And so I give you mine.
repeat chorus
verse 2:
Dawn, and all the stars are gone,
Still ever dreaming on of her toreador, is the fair senorita.
Love will be a hero's prize,
With happy smiling eyes, for the night she will long, and remember his song.
chorus
repeat chorus
[special thanks to Lisa McKenzie for this song]
---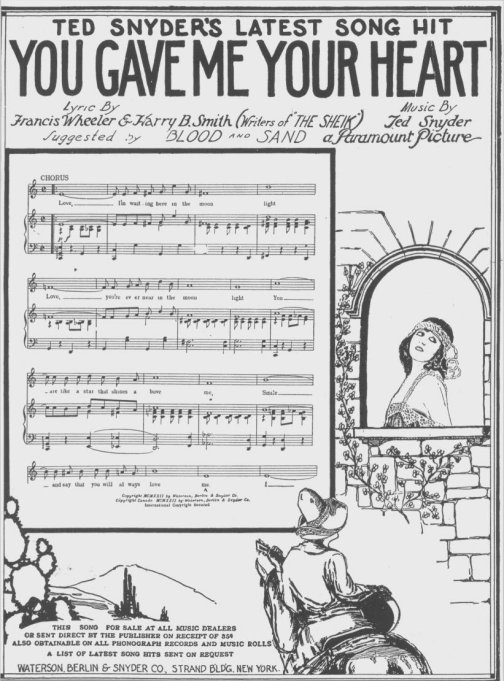 Preview from the back cover of "The Sheik of Araby"
---